Lamp collection
---

Description
Bonbonne is a lamp collection with a blown clear glass abat-jour.

Material
Clear blown glass | Chromed steel

Dimension
Hanging lamp D30 x H22 cm
Floor lamp D30 x H40 cm

Design
Jean-François D'Or

Edition
Ligne Roset | Produced and distributed by Ligne Roset
Price
Contact us to get prices and delivery time.

Pictures © Ligne Roset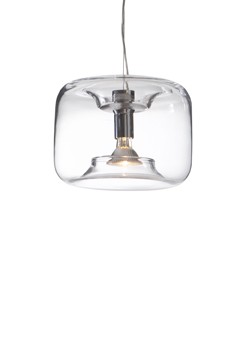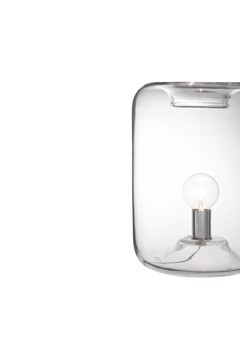 Inspiration
---


I had a terrifying dream of a languorous battle with a huge iridescent soap bubble that I try to pierce both sides with two large needles, in vain...
A calm and serene voice, that's the first impression. Then simple studies without embellishment, but well thought out. The products are almost minimalist, but always functional and elegant. Then, the meticulous and applied collaboration that once made me say: "After a certain time, the child must come out and be born."
Over time, the products assume their place in the collection discretely but are present and essential. And at the end of the day, there is success and joy.
Dominique Esposito
Director of the collection | Ligne Roset Group